'Bunny Ranch' Owner Creates New Science Fiction-Themed Brothel Targeting 'Star Wars' Fans, Trekkies... -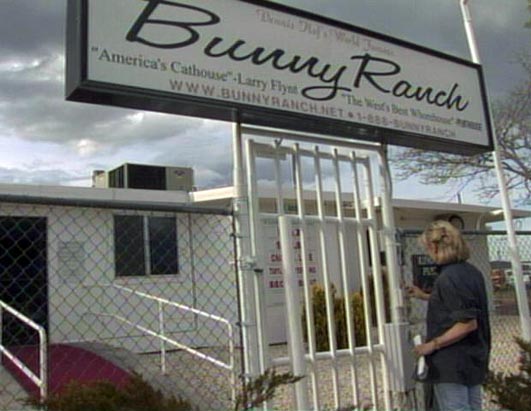 Reality star and veteran brothel owner Dennis Hof wants to go where no man has gone before.
Hof, 65, is the present owner of the Moonlite Bunny Ranch. But now, he is opening up a new venture, a sci-fi-themed bordello situated 90 miles northwest of Las Vegas. The venture will be called "Alien Cathouse."
For assistance with his new business, Hof turned to infamous Hollywood Madam Heidi Fleiss.
Fleiss made her name in the 90s for running a prostitution ring that catered to the stars. Hof is a long time friend of Fleiss and told the Las Vegas Review-Journal that she would be serving as "chief alien design queen," tapping into her expertise with the costumes and décor.
Both Hof and Fleiss came up with the idea for Alien Cathouse.
"We both wanted to do something different, and we both like being on the cutting edge," he said. "There has never been a place like the Alien Cathouse before because no one ever went for it."
Read more -
http://lasvegas.cbslocal.com/2011/12/29/science-fiction-themed-brothel-opening-soon/