Drone used to deliver contraband at Georgia prison -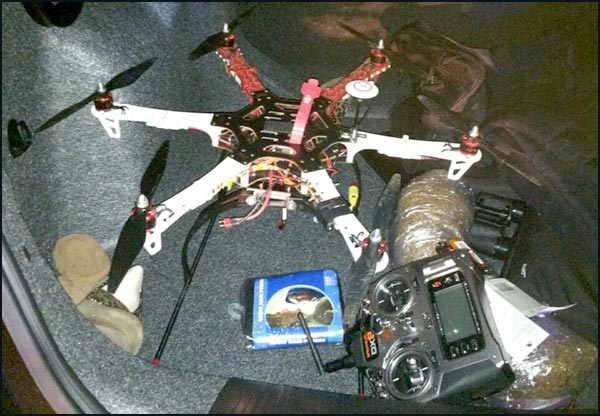 A southeast Georgia sheriff says four people accused of using a remote-controlled drone to fly contraband into a state prison have been arrested.
Calhoun County Sheriff John Hilton told WSB-TV Wednesday that officials noticed the device hovering over the gates at the Calhoun State Prison in Morgan and later searched a car with Gwinnett County tags.
Hilton says investigators found the drone, between 1 and 2 pounds of tobacco and several cellphones in the car. Hilton says the suspects also used a pair of binoculars to monitor the device as it made its deliveries.
Hilton says the four people who were arrested were from Snellville and Decatur and are now free on bond.
Morgan is about 30 miles west of Albany.
Read more -