NBC Olympics Fail = CBC Win? - CBC Sochi 2014 Olympics Coverage Attracts Frustrated NBC Viewers -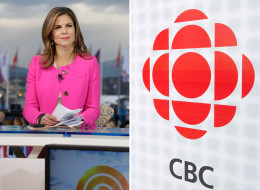 Bashing Olympics coverage in the United States seems to have become a sport in itself for fans seeking live coverage south of the border, with a groundswell of NBC-targeted rage emerging in the Winter Games' opening weekend.
Just days into Sochi, thousands have revived the Twitter hashtag #NBCfail from previous Games with fresh complaints, while an online petition to wrest broadcast rights away from the peacock network has popped up online, and at least one desperate household has purchased a Canadian IP address to stream CBC coverage instead.
L.A.-based Olympics fan Morgan Linton said Monday that he and his Canadian-born wife were so disappointed in NBC's delayed coverage they turned to a foreign IP provider for live CBC and BBC feeds.
"It's terrible," Linton said of NBC's Internet stream in particular.
"They pretty much show two athletes and then 10 minutes of commercials and then another two athletes and then 10 minutes of commercials and they are still not covering all the athletes around the world. ... I'd say 90 per cent of what we're watching is CBC streaming."
Linton was so incensed with NBC's coverage he posted an open letter to the broadcaster online.
"By not providing live coverage of the Olympics, NBC has made it impossible to enjoy something that we look forward to so much," he wrote on medium.com and morganlinton.com.
"So today we made the decision to say goodbye to NBC, pony up the $12/month fee, and buy a Canadian IP address so we can watch CBC's live coverage."
A spokesperson for NBC Sports pointed out that NBC Universal is presenting more than 1,500 hours of Olympics coverage, more than 1,200 of which are live.
"NBCSN is televising live every performance in the figure skating competition — the first time that has ever been offered in an Olympics — and the channels of NBCUniversal are offering live coverage of men's and women's hockey, bobsled, Nordic combined, cross-country skiing, speed skating, and ski jumping," the spokesperson said in an emailed statement, adding that NBCOlympics.com offers live streaming of every event.
Still, NBC's coverage is dwarfed by that of CBC and its broadcast partners, which offer more than 1,500 hours of TV and another 1,500 hours of online streaming.
Read more -
http://www.huffingtonpost.ca/2014/02/10/cbc-sochi-2014-olympics_n_4763185.html