Massive container ships collide near Suez Canal -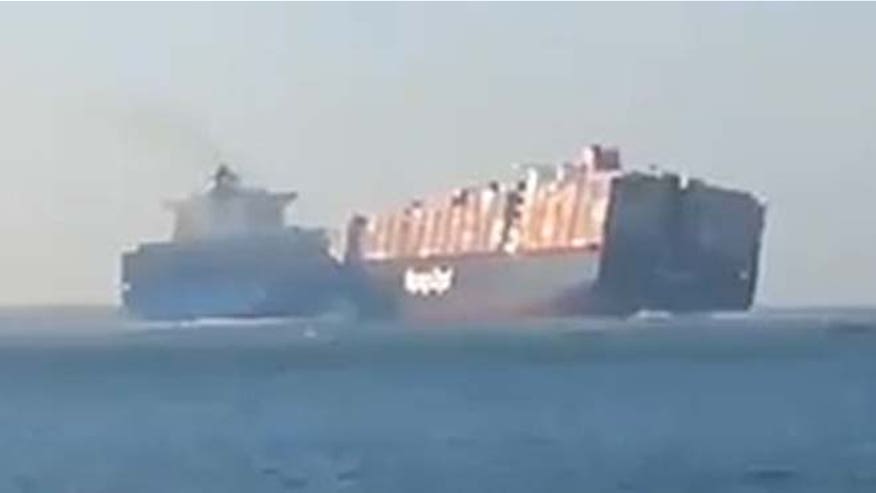 A collision involving two massive container ships near the Suez Canal on Monday sent containers tumbling into the sea, snarling traffic for hours on one of the world's busiest trade routes.
Officials from the Suez Canal Authority told The Wall Street Journal that the German-flagged MV Colombo Express and the Singaporean-flagged MV Maersk Tanjong collided after one of the ships experienced rudder problems.
There were no casualties from the accident, but four containers from the Colombo Express tumbled into the sea and the ship sustained a large dent, according to officials.
The ships were towed 9 miles south of Egypt's Port Said and ships were prevented from entering or exiting the canal for three hours, with residual delays afterward.
Skip to 2:20 for the action -
Read more -
http://www.foxnews.com/world/2014/09/30/massive-container-ships-collide-near-suez-canal/?intcmp=latestnews