Pilot locked out of cockpit after co-pilot reportedly falls asleep at controls -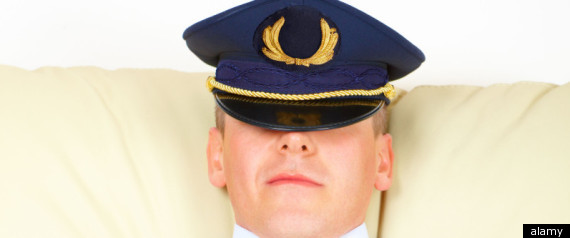 A pilot of a Dutch airline was reportedly locked out of the cockpit mid-flight when his co-pilot fell asleep at the controls.
Dutch authorities said the alleged incident occurred on a Transavia Boeing 737 flight in September, the Times of India reported.
Transavia is a subsidiary of Air France-KLM.
Dutch authorities have launched a probe into the incident after it was released as part of the Dutch aviation safety board's quarterly report.
The pilot reportedly left the cock-pit to use the restroom two and a half hours into the flight, the report said. When he called for the first officer over the intercom in the cockpit, he failed to respond.
"When he managed to get into the cockpit, he found the first officer asleep," the report said.
The report comes ahead of a set of new EU laws that could enforce longer shifts for pilots.
A 2012 survey by the European Cockpit Association said that four in 10 pilots have fallen asleep while in flight, The Times of India reported.
Read more: http://www.foxnews.com/world/2013/01/31/pilot-locked-out-cockpit-after-co-pilot-reportedly-falls-asleep-at-controls/?test=latestnews