Endless winter: Lake Superior 'ice may last until July'... -
I'm gonna keep writing about this until the last cube of ice is melted (if that happens). Unimaginably, there's still ice from the savage winter of 2013-14 on the south shore of Lake Superior near Marquette, Mich.
The National Weather Service in Marquette posted this late yesterday, June 1: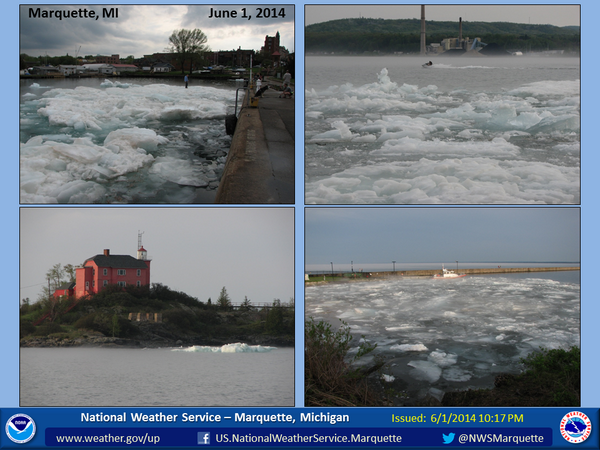 The Marquette Mining-Journal newspaper reports that according to some forecasts, the ice may last until July:
"To many area residents who suffered through one of the worst winters on record for the area, seeing the ice chunks on the lake every day is a continuing reminder of that wintry grip of Mother Nature, which still has yet to completely loosen," the paper noted on its website.
Read more -
http://www.usatoday.com/story/weather/2014/06/02/lake-superior-winter-ice/9878461/