Dog of war: Taliban claims to have captured military canine -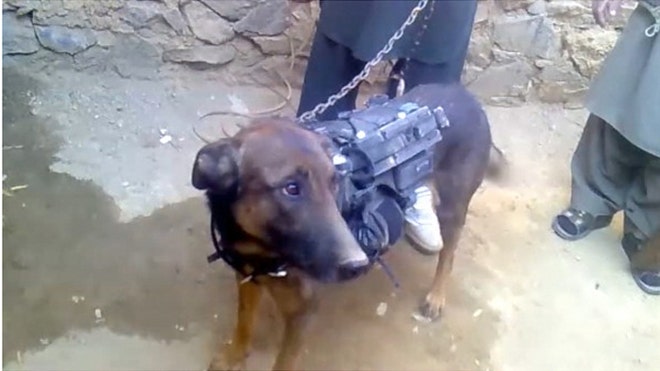 Taliban fighters in Afghanistan have released video purportedly showing a captured allied soldier -- a dog soldier that is, believed by Pentagon officials to be a British military service pup captured during a raid last December.
The doleful hound, believed to be a Belgian Malinois named "Colonel," appears held by a chain on a video released on the website of Islamic Emirate of Afghanistan, and was publicized by a Tweet boasted of a Dec. 23 operation that in which "6 US terrorists" were killed and "equip seized." Pentagon officials told Fox News they believe the dog is actually a British military service dog, not an American canine.
"We can confirm that a military working dog went missing following an ISAF mission in December, 2013," the U.S.-led International Assistance Security Force said in a statement. "It is ISAF policy to defer identification to the appropriate national authorities."
Read more -
http://www.foxnews.com/world/2014/02/06/taliban-captures-us-military-dog-report-says/