SUV Vs. Moose -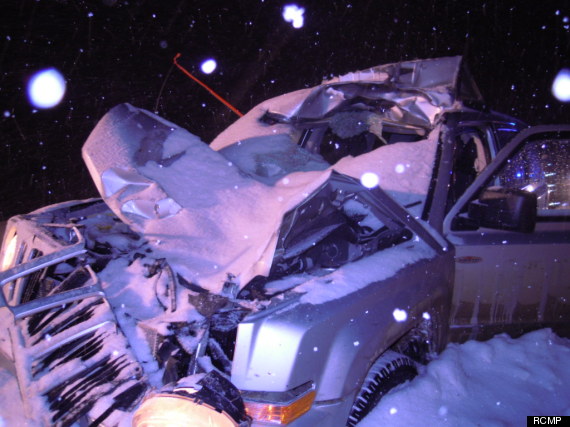 Pictures released by Alberta RCMP of an SUV that collided with a moose, from which the driver walked away unscathed, can only be described as a Christmas miracle.
According to police, North Star resident Kevin McFadgen was heading to his job site in Peace River the morning of Dec. 17, when a northbound semi-trailer passed his vehicle, creating a whiteout situation.
Although he slowed his SUV, McFadgen spotted a moose just ahead in the lane on Highway 35, with no time to slow down. Instead, he ducked down below the dash and into the passenger seat, his vehicle smashing into the massive animal.
Police say the moose was flipped onto the hood of the SUV, peeling back the roof in the impact.
Unbelievably, McFadgen was able to remove himself from the wreck and call for help. He was taken to hospital with only minor injuries. The moose, however, did not survive.
"Judging by the extent of the damage seen on the vehicle, this is a perfect example of a driver who was paying attention to the road therefore able to quickly respond", said Sgt. Thomas Howell of the RCMP Manning detachment, in a press release.
"Without Mr. McFadgen's quick action and thinking, he may not be here today to tell this story."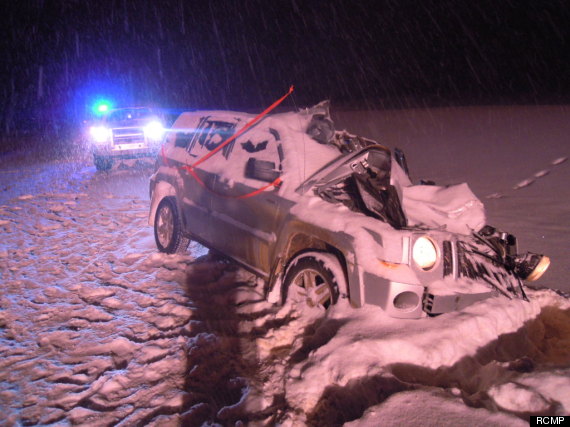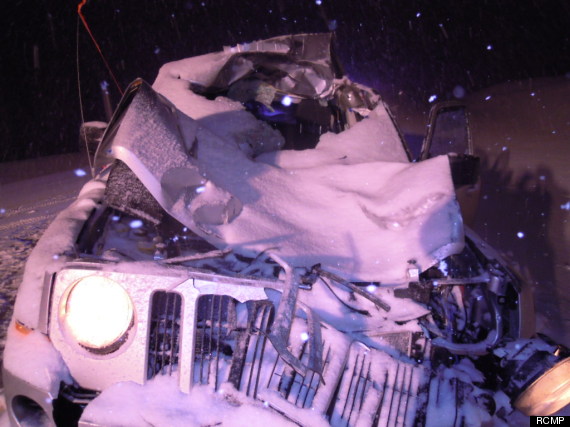 Read more -