Olympic outsourcing - Team USA gets foreign-made uniforms - AGAIN -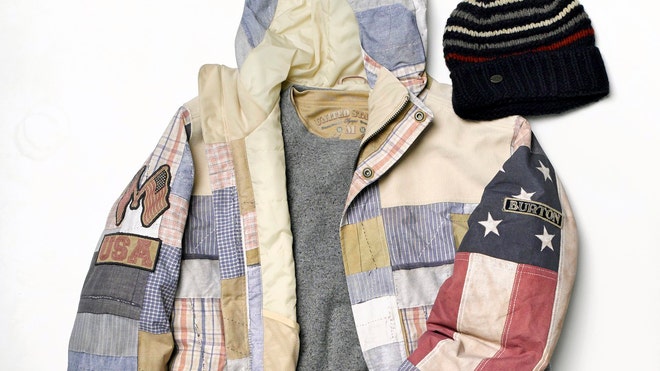 The newly-unveiled uniforms for the U.S. Olympic snowboarding team are star-spangled and red, white and blue — but they're not made in America.
The hodgepodge design, which designer Burton Snowboards says was inspired by a vintage quilt, features the faded colors of Old Glory and stars on the shoulder, base-layer henleys, hats and gloves. But like Ralph Lauren, which designed U.S. Olympic gear for the 2012 games in London, Vermont-based Burton is now defending its decision to use a global set of vendors to complete the job ahead of the Sochi Games, which begin on Feb. 7.
"To achieve this level of performance and function, Burton turned to its best, long-standing and most trusted technical partners around the world to produce the uniforms, to ensure that our high technical and design standards were met," Burton Snowboards said in materials obtained by FoxNews.com. "For example, the original quilt was sourced in the U.S. and brought back to Vermont to be deconstructed and reconstructed for jacket fabrication with Vermont-based designers."
The quilt was then sent to Japan for final technical fabrication, company officials said.
"The fabric of the competition fleece was woven in Italy, and the technical and waterproof corduroy pant fabric was developed in Taiwan and sewn in Vietnam," the statement continued. "Next, we turned to our longstanding, trusted vendors in China to produce several of the accessories."
Read more -