Animal sightings spark 'kid cages' at New Mexico bus stops -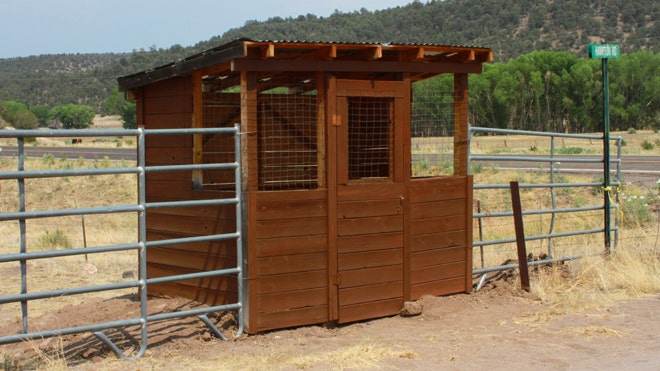 A child waiting for a school bus in Reserve, a tiny community in rural New Mexico, may feel a little caged in, perhaps claustrophobic — but that's precisely the point.
About a half-dozen wooden and mesh "kid cages" are located at bus stops in the rural, western New Mexico town, where there have been sightings of the Mexican gray wolf. Some of the 300 or so residents say the shelters could save the life of a child who waits in the predawn hours for a ride to school, but critics say they are part of an effort by ranchers to demonize the animals.
"They're designed so children can step up in them and sit down and wait for the bus," Catron County Sheriff Shawn Menges told FoxNews.com. "What happens out here in these rural areas is that most of the time, the parents are going to sit and wait with the children [for the bus] in their vehicle, but that's not always true."
Read more -