Reading - Crew member aboard a ship housing 2010 Olympic security forces is bring treated for Leprosy -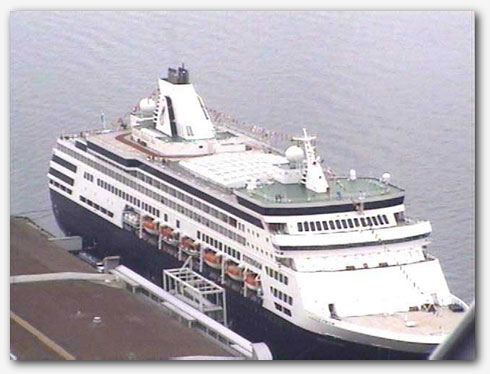 A crew member aboard a ship housing 2010 Olympic security forces is bring treated for leprosy, CTV News has learned.
The crew member has been treated and health officials stress there is no risk to the public.
Leprosy is typically characterized by skin rashes and nerve damage. It is easily treated with antibiotics.
Dr. Patricia Daly, chief medical health officer for Vancouver Coastal Health, told ctvbc.ca that a crew member aboard the Statendam tested positive on Thursday.
The crew member visited a doctor aboard the ship, who in turn referred the case to a dermatologist in Vancouver.
Samples were sent to a lab and came back positive. The results were then reported to Vancouver Coastal Health.
The crew member was immediately treated.
Leprosy is not highly contagious to begin with, and there is no risk of the disease spreading 24 hours after treatment, Daly said.
Daly said the crew member had no contact with passengers and there is no indication that it spread to any other crew members.
Notices went out to passengers Friday morning to allay any concerns.
Daly declined to say where the crew member is from other than to say the person is not Canadian. She declined to say whether the crew member is presently aboard the ship or not.
The 2010 Integrated Security Unit is made up of more than 15,000 members, including police and military officers.
The bulk of the security force members from out of town are being housed in cruise ships berthed at the Ballantyne Pier in east Vancouver for the duration of the Games.
The Statendam is operated by Holland America Line.
Read more -http://www.ctvolympics.ca/news-centre/newsid=47200.html#olympic+enforcement+staffer+treated+leprosy?cid=rssctv